next event is Friday 1st May 2015
Thursday 1st May 2014 was our 20th annual  Wolverhampton Workers Day
 @Pegasus (function room), Whitmore Reans, Wolverhampton WV6 0QQ
ALL FREE – except the bar! bouncy castle, stalls, mehndi, food
 speakers:
Adrian Turner branch secretary UNISON Wolverhampton's biggest branch
Rob Marris WB&DTUC;  Labour prospective Parliamentary candidate Wolverhampton SW at next general election
Mr Khalsa Indian Workers association
Camila Mieja Nicaraguan trade union leader from Fetsalud public service union on a speaking tour in UK. She is one of FETSALUD's senior people…
a doctor and a member of their National Executive. She has worked as a
doctor in the Ministry of Public Health, specialising in general medicine,
paediatrics and emergency. She has been a member of the health union FETSALUD since 1990, and is substitute representative for Fetsalud in the Govt's National Assembly .
performers:
Tim Martin  performing his own anti-cuts songs
Transit Trix breakers to perform
One Love International sound system
 Headline act: Urban Roots, a Midlands based Reggae Band performing a mix of classic reggae.
Urban Roots are regular performers at many venues throughout the Midlands including The Free Love Club; Birmingham, The Quadrant Lounge; Wolverhampton,The Wagon and Horses; Tipton and have played at numerous festivals including 'Party in the Park' and Oxjam Music Festival.
 https://www.facebook.com/urbanrootsukreggae
Transit Trix B-Boy & B-Girl breakers back by popular request after storming the last few Workers' Day festivals.   Hip Hop Expressive Arts Organisation  promoting the positive side of Hip Hop Culture & its Arts.  As a collective they have big aspirations to building a positive future for there community through the means of entertainment & education. TT's committee: Keith Fraser, Darren Fairclough, Carol Nedrick; Money B is the main B-boy tutor alongside Dale & Sunny B who help as facilitators. The crew get a lot of support from the families that attend the classes, trainee crew performers & old school breakers from Wolverhampton especially Hanifa Queen UK's 1st B-Girl (previously known as B-Girl Bubbles). The crew have been about since 2004. TT are actively seeking new crew members that would like to represent Wolverhampton in B-Boying / B-Girling. This Athletes Art Form is very demanding and we train almost every day, so only the strong and passionate need only apply.
 If you would like to contact us email us on  transit_trix_mail@yahoo.co.uk
B-girl Terra,  performed with Transit Trix at our May 1st event from the age of 3. Her video got over 4 MILLION hits in its first week after a battle in France!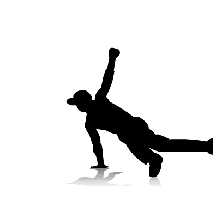 @dogcatchicken aka Tim Martin lives in Darlaston and plays and sings his own socio-political songs on an 8 string Tenor Ukulele (sounds more like a mandolin).
Tim has only really come to music in the last 5 years or so, through his involvement with the Workers' Music Association Summer School.
"The first time I went to the WMA Summer school I did a folk course and discovered I had a voice so I joined in all the singing classes. Now I compose and sing with the uke – I don't play it like George Formby though". Tim performs regularly for Stirchley Against The Cuts, plays at the CASA socialist pub in Liverpool & has even played at a David Rovics gig.
"I also sing with a left field choir The Birmingham Clarion Singers – We get out and sing at all the big political demos, its great to feel you are doing something!   I think everyone has music and a story inside them, they just need a chance to find it and let it out!"
1st May stalls:
Left Books
Morning Star
CND
Wolverhampton Amnesty group
UNISON 
Wolverhampton Communist Party
UNITE the Union
Black Country Peoples Assembly Against Austerity
Sandwell May day
Sunday 4th May 2014 , Oakdale club, West Bromwich. 2pm till 9pm.