It was standing room only at our 150 years celebration
Marie Taylor President WB&DTUC and Nick Kelleher Secretary WB&DTUC compared 
a minute's silence was held for former President of WB&DTUC Alan Millington
speakers:
Rob Marris MP, Vice-President WB&DTUC spoke on the Trade Union Bill, the new Labour leader and our history
Lee Barron, Midlands TUC Secretary spoke on the right to strike and the Trade Union Bill
Adrian Turner UNISON branch Secretary gave a report straight back from the Trades Union Congress
former MP, Ken Purchase  paid tribute and drew the raffle with prizes: House of Commons whisky, £25 from Thompsons Solicitors, Attila's autobiography and George Barnsby's History of Socialism in the Black Country and the No.1 of our 150 anniversary badges
headliner Attila the Stockbroker performed and read extracts from his autobiography
and was followed by buffet
cask ales & free buffet
We apologise but the venue is not wheelchair accessible.
performing: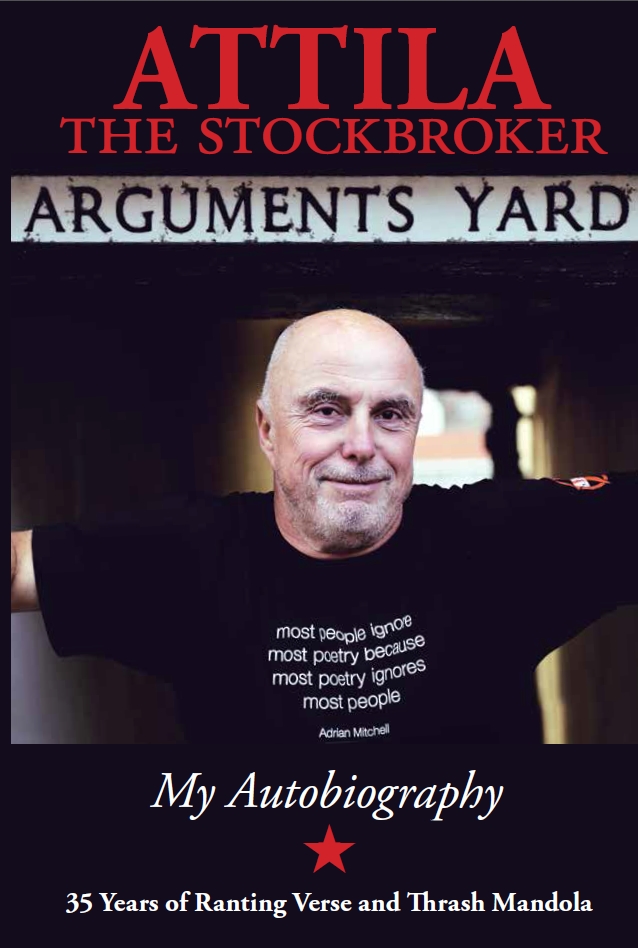 ATTILA THE STOCKBROKER's autobiography "Arguments Yard" launch tour – 35 years of Ranting Verse and Thrash Mandola
Launched into public consciousness by legendary Radio One DJ John Peel in 1982/83, he has performed well over 3,000 gigs in 24 countries, releasing 40 LPs/CDs and 7 books of poetry. Has twice played Wolverhampton 1st May festival.
Attila's support acts have included Manic Street Preachers, Julian Clary, New Model Army and Billy Bragg! 
He also currently does a regular column in the Morning Star.
http://www.attilathestockbroker.com
http://www.facebook.com/attilathestockbroker
http://www.twitter.com/atilatstokbroka
 Attila is a sharp-tongued, high energy, social surrealist rebel poet and songwriter. His themes are topical, his words hard-hitting, his politics unashamedly radical, but Attila will make you roar with laughter as well as seethe with anger.
'Whether he's ranting a poem or bashing out a song, there is something magnificent about Attila in full flight'
(Ian McMillan BBC Radio 4).
event listings