Thursday 1st May 2014 will be our next  Wolverhampton Workers Day from 7pm @Pegasus, WV6 0QQ
 Wed. 1st May 2013 Wolverhampton Workers Day
19th annual free celebration of International Workers' Day @Pegasus, Whitmore Reans, Wolverhampton WV6 0QQ

Tim Martin, local political singer-songwriter, Transit Trix, the ever popular breakers and our main act Little Liam
Workers' Day speakers:
Debbie Elson – union official Wolverhampton PCS;  Britain's most militant union
Adrian Turner – leader of Wolverhampton's 5,000 strong UNISON branch
Surjit Singh Khalsa, Indian Workers' Association
labour movement stalls, mehndi, bouncy castle and Asian veggie food for all, all FREE, except the bar!
Little Liam:  My name is Liam Garland and im 23 from Birmingham.  When i was younger about 7 or 8 I used to live a stride away from Ocean Colour Scene's studio Moseley Shoals being young and inquisitive me and my friend ( Ricky Adams ) used to make a nuisance of ourselves and go there and BUG em lol. But constantly surrounded by people who strive on music made me want a bit of it.
Steve Cradock ( guitarist Ocean Colour Scene) taught me more or less everything I play; he is a massive influence on my life let alone my music he is a great friend. So now a few years on I'm slowly getting to the point where im happy with my music the help i have had off Ocean Colour Scene is immense. I recently recorded a song of mine with Steve Cradock, the guy is a Magician.
@dogcatchicken aka Tim Martin lives in Darlaston and plays and sings his own socio-political songs on an 8 string Tenor Ukulele (sounds more like a mandolin).
Tim has only really come to music in the last 5 years or so, through his involvement with the Workers' Music Association Summer School.
"The first time I went to the WMA Summer school I did a folk course and discovered I had a voice so I joined in all the singing classes. Now I compose and sing with the uke – I don't play it like George Formby though". Tim performs regularly for Stirchley Against The Cuts, plays at the CASA socialist pub in Liverpool & has even played at a David Rovics gig.
"I also sing with a left field choir The Birmingham Clarion Singers – We get out and sing at all the big political demos, its great to feel you are doing something!   I think everyone has music and a story inside them, they just need a chance to find it and let it out!"
Transit Trix B-Boy & B-Girl breakers back by popular request after storming the last few Workers' Day festivals.   Hip Hop Expressive Arts Organisation  promoting the positive side of Hip Hop Culture & its Arts.  As a collective they have big aspirations to building a positive future for there community through the means of entertainment & education. TT's committee: Keith Fraser, Darren Fairclough, Carol Nedrick; Money B is the main B-boy tutor alongside Dale & Sunny B who help as facilitators. The crew get a lot of support from the families that attend the classes, trainee crew performers & old school breakers from Wolverhampton especially Hanifa Queen UK's 1st B-Girl (previously known as B-Girl Bubbles). The crew have been about since 2004. TT are actively seeking new crew members that would like to represent Wolverhampton in B-Boying / B-Girling. This Athletes Art Form is very demanding and we train almost every day, so only the strong and passionate need only apply.  If you would like to contact us email us on  transit_trix_mail@yahoo.co.uk
B-girl Terra, still only 6, performed with Transit Trix at our May1st event for the last few years. This video got over 4 MILLION hits in its first week after her battle in France this month!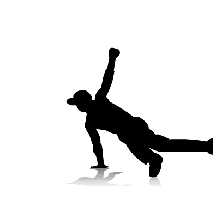 1st May stalls:
Asbestos Project/ Hazards Trust
Left Books
Walsall-Kobar Friendship association
Morning Star
CND
Wolverhampton Against the Bedroom Tax
Wolverhampton Amnesty group
Searchlight anti-fascist magazine
Unite Against Fascism
UNISON 
Wolverhampton Communist Party
Solidarity Federation
UNITE the Union
Palestine Solidarity Campaign
——————————————–
pictures of Chesterfield TUC's 36th annual May Day 2013 here…...https://picasaweb.google.com/alanweaver17/ChesterfieldMayDay6thMay2013#5875381806049248434